Maintenance
RS²D maintains and repairs all types of MRI or NMR spectrometers, as well as their accessories. Beyond the repair, we can do a complete diagnosis of your equipment to target some operations that need to be carried out to improve its reliability, and its ease of use.
Installation / Relocation
RS²D operates on any type of NMR or MRI spectrometer regardless of your location. Our engineers will accompany you during the implementation of a device in your company and will help you with setting up in respect of your imperative activities.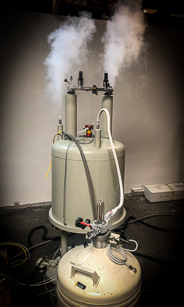 QC
During a quality control visit, we proceed to do a complete assessment of your system. We adjust and optimize the acquisition parameters and we proceed to implement a number of tests on the equipment, in all the functions, to be able to make a diagnosis and to plan the next preventive maintenance.