MRI or NMR sequence development application
Simple, intuitive graphical tools for the creation of MRI and NMR sequences
Java layer implemented in an editing window for performing complex calculations of sequence parameters
Full graphical development option
A dedicated window to add and select pre-scan and reconstruction algorithms for the sequence
Ability to launch acquisitions to test the sequence
Graphic window for viewing and analyzing the signal or the acquired images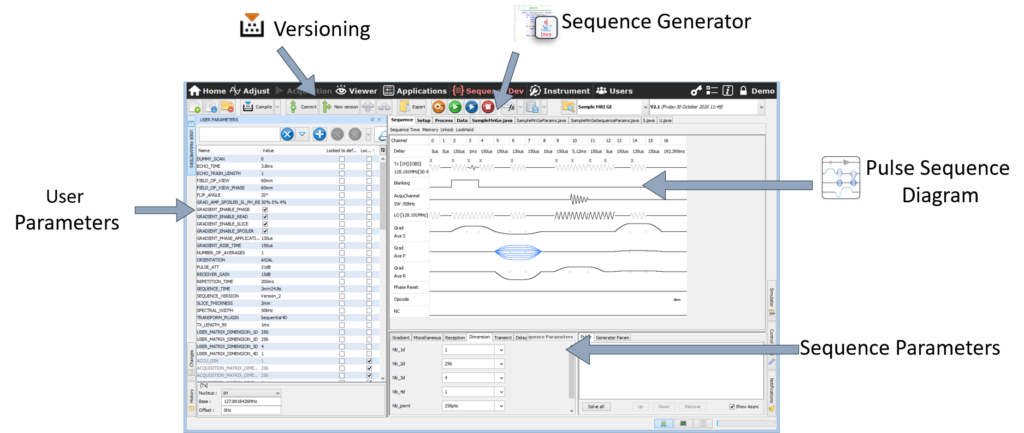 Global view of the SequenceDevelopment software
---
Sequence type: Full Graphic
Main advantage of the full graphic sequence development option:
No Java code
SequenceParameters are automatically copied into the UserParameter
The User has only access to the SequenceParameters
Suitable type for a simple NMR sequence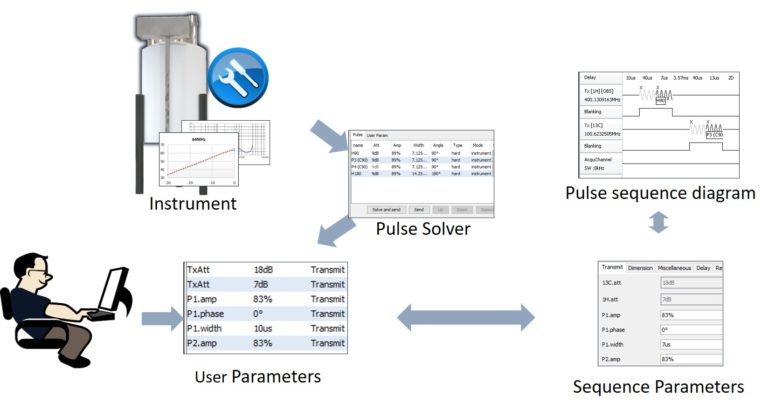 Global view of SequenceDevelopment working in NMR.
The software auto transforms the pulse graph into a sequence parameter, then into a user parameter. The pulse is then transferred into the pulse solver to be calculated according to the calibration (or to your need). It's the same for parameter that user will draw (delay, shape, acquisition, decoupling scheme…)
---
Sequence type: Java (Full or Simplified)
This option is a Java layer implemented in an editing window for performing complex calculations of the parameters in the sequence.

Script that makes the link between User Parameters and Sequence Parameters
Depending on the type of sequence, the java may not be editable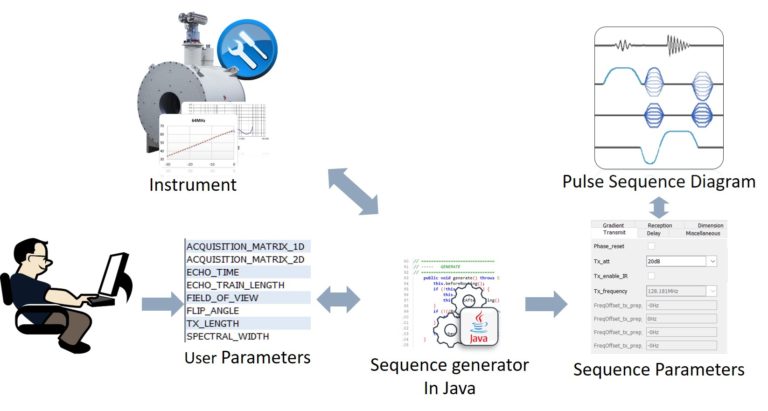 Global view of SequenceDevelopment working in MRI.
User may choose a simplified version when starting, as some parameters and links will already be done. The full Java option is recommended for expert users, mainly on MRI systems.
---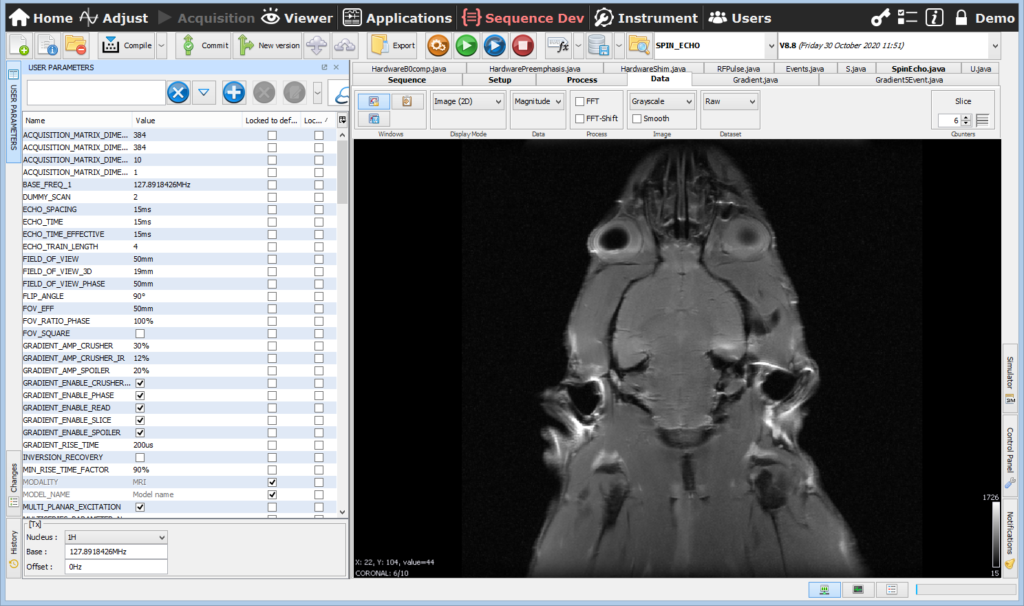 Graphics window to visualize and analyze the signal or the acquired images.
Any question? Please contact us via the contact page.