Configurable spectrometer in MRI version. Very compact electronic design packaged in two 2U cases based on the latest FPGA SoC technology.
The RS2D MRI Console is the 4th generation of MRI spectrometer designed and built by RS2D. This multi-channel console receives and transmits high to low field MRI application which is also well adapted for multi-nucleus acquisition thanks to the experience of RS2D in NMR. With an acquisition software integrating simple pulse sequence development tools, and an interface for controlling the electronic from a third-party software, the console is suitable for both Research Lab and industrial application.
Download the MRI console brochure
Specifications of the MRI Console Cameleon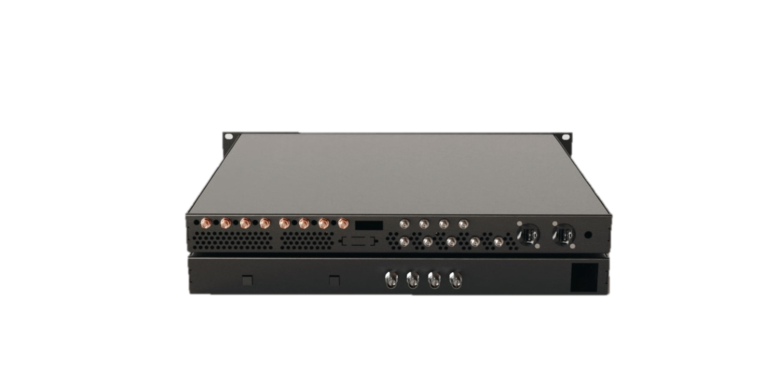 Main features
Based on the Cameleon4TM, the MRI Console Cameleon has following features:
Operating from 1MHz to 900 MHz
Low noise digital receiver
Optical or analogical gradient output
Simultaneous multi-channel observation
Cameleon basic configuration: 2 transmitters (TX), 4-8 receivers (RX), 4 gradients, 5 GPIOs
Possibility to add extensions per module of 16 receivers
RS2D software suite (PRIM / SPINit software, Sequence development) 

Example of images acquired with Cameleon4TM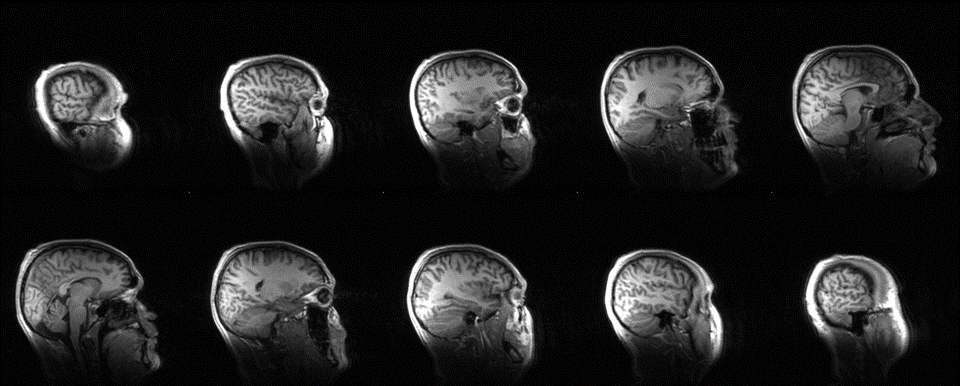 Example of application: Sagittal view of a human brain

Example of application: Axial view of a human brain
Software
Prim: Acquisition Software
SequenceDev : Sequence development software
Driver: Communication interface to take control of the console from a third-party software
Basic sequence list 
Spin Echo
Spin Echo Diffusion
Fast Spin Echo
IR-FSE (Fast Spin Echo with Inversion-Recuperation)
Gradient Echo
Cine Cardiac
Cine Cardiac Black Blood
UTE (ZTE)
T1 / T2 map
DCE (Dynamic Contrast Enhanced) with keyhole option (faster k-space filling)
B1/B0 map
MP-RAGE (Magnetization Prepared Rapid Gradient Echo)
3D CUBE (3D FSE High Resolution)
EPI
TOF
Other sequences are available on request.

Any question? Please contact us via the contact page.