Nucline – all modality acquisition software 
Nucline™ is developed for multimodal medical imaging devices, such as SPECT, CT, PET or MRI. This software integrates a wide range of acquisition and calibration features, data management, reconstruction and visualization. Nucline™ is a common platform for all imaging modalities and operates according to the most common industry standards. This software provides DICOM standard images stored in a DICOM server.
The software settings and daily protocols can be easily customized according to the users' needs. This makes the software a very flexible and efficient system.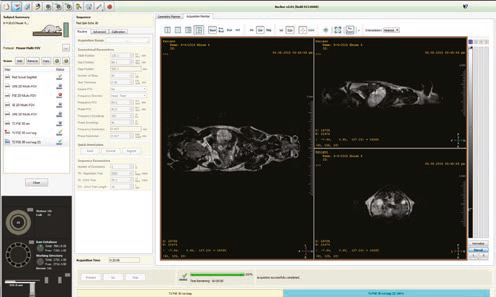 Nucline™ acquisition software

Tera-TomoTM 3D GPU SPECT / PET – reconstruction software
Multi GPU based data reconstruction with multi-Teraflop Computing
Wide range of corrections such as detector geometry, Monte Carlo DOI estimation, object attenuation and scatter, randoms, dead time and partial volume.
Results are ultra-fast, quantitative and provide excellent visual quality reconstructed images.
InterView™ FUSION – post processing and analysing software
Supports DICOM, Analyze 7.5, RAW import/export as well as exporting still images (DICOM SC, JPEG, PNG) and movies (AVI)
Supports dual, triple and quadruple fusion of PET/SPECT/MRI/CT images
Provides GPU accelerated 3D MIP, Volume Rendering and Surface Rendering Techniques.
Multiple statistics of Time Activity Curve (TAC) can be derived from 4D dynamic PET and SPECT studies (with MS Excel compatible export)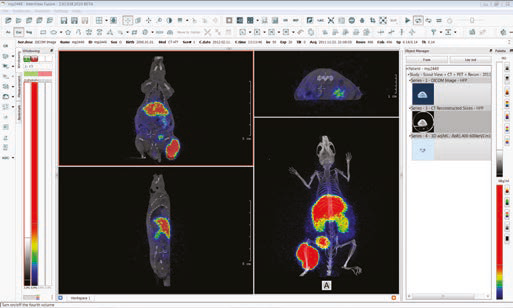 InterView™ FUSION post processing